MORE ABOUT ASTROLOGY

BeB


I am Libra--Moon in Scorpio--Leo Rising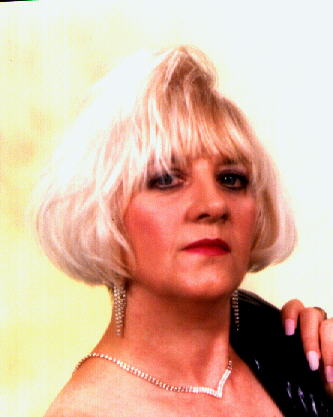 From the words of Jan Spiller (my idol) from her book "Spiritual Astrology"
YOU ARE TOTALLY UNIQUE~~~~!!!!!!!!!
Many people believe that everything in astrology is predestined, and that free will is not included. In fact, quite the opposite is true. The astrology chart is simply a picture of the inner person just as the physical body is a picture of the outer person.
Without boundaries there is NO free will or choice; there is nothing to choose between. In that sense your astrology chart, which shows a picture of your inner self, is set/predestined in the same way that your body is set/predestined at the moment of your birth. Your physical body, though it grows and matures, remains essensially the same. It is still your body, unique from others on Earth and the only body you have. In the same way, the astrology chart pictures your intangible body. It is a picture of your inner being, unique from everyone else on Earth and the only inner being that you have. The tangible aspects of a person, the body, can be seen physically. The intangible aspects of a person, the being within the body, can be seen mathematically through the astrology chart.
It is how we USE what we have that the area of free will, or choice, enters in. Physically, we are aware of choice. We know what actions lead inevitably to pain, and if we do not want pain, we do not do those actions. On the intangible level the guideposts are just as inevitable, yet not as obvious except through mathematical tools that can display the energies graphically, such as astrology.
A belief in reincarnation is not necessary. I accept the idea of reincarnation and know that the moment of your birth is NOT an accident. You are NOT a victim of your birth chart, and it is NOT a matter beyond your control. Each chart is perfect. When you were born your soul said something like this......"Okay, this time I'm going to do this ...and this...and this I want to complete this way, so I'll set it up this way...That should complete it...I'll handle this this way this time...I'll take care of this......Okay. that is it."
And then turning to the angelic being you said ...."see ya".....
And in you came as a baby on planet Earth and took your first breath. So the birthchart is a picture of how YOU wanted it to be. It is the role you promised to play. And when you play the role that you promised to play life works.
Basically, there is you and there is your soul. If you were at one with your soul, everything you touch would turn to gold, to joy, to love ,to peace.
~~~~~~~ Jan Spiller~~"Spiritual Astrology"~~~~~~~~~~~